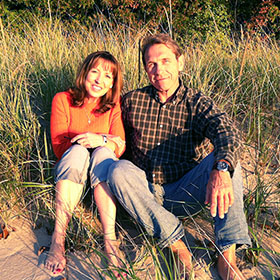 Inn the Pines Bed and Breakfast
347 S. Lake Leelanau Drive
Lake Leelanau, MI 49653
Your hosts: Nancy and Jerry Crawford
Inn the Pines Bed & Breakfast is located at
347 S. Lake Leelanau Drive
Lake Leelanau, MI 49653
and can be contacted by telephone at
(231) 994-2265
Prospective guests can request a room reservation by completing and submitting the form on the right side of this page. This will generate an email to our office. You will receive a copy of that email. We will attempt to respond to all requests within 24 hours.
If you wish to send us a message but are not requesting a reservation, you can also use the form. Just enter null values for the number and date fields and put your message in the text block.
We look forward to hearing from you.